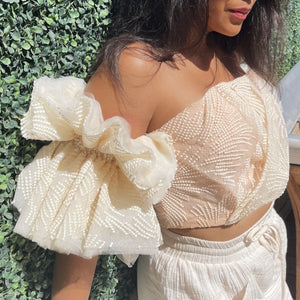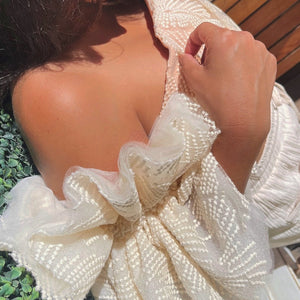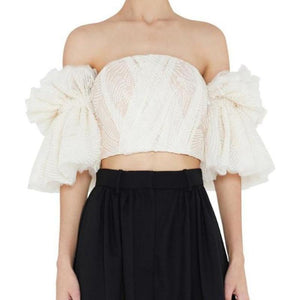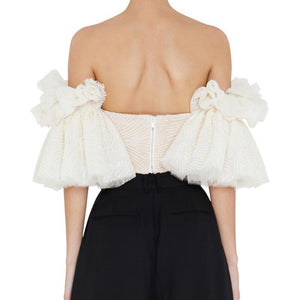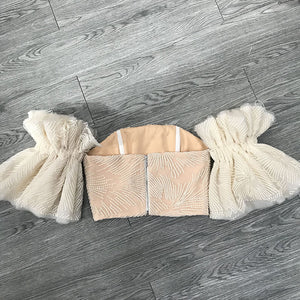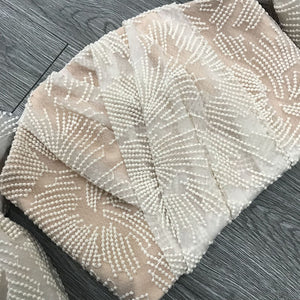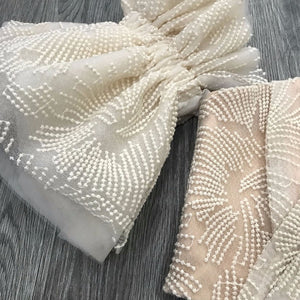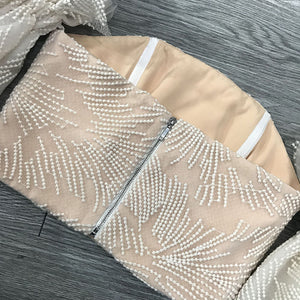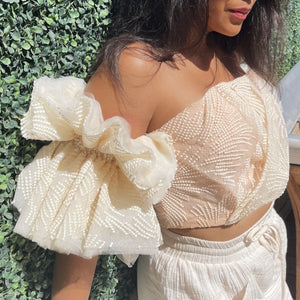 Mila Bardot Crop Top
Details! Details! Details! Our Mila Bardot Crop Top delivers the wow-factor from every aspect and angle.
Styling Tip: Pair with your favorite pair of high-waisted trousers or skirt. Its unique design makes it a statement piece on its own, therefore delicate accessorizing goes further with this top. 
Decoration: Ruffles; Embroidered

Closure: Back Zipper
Sleeve Style: Puff Flare Sleeve